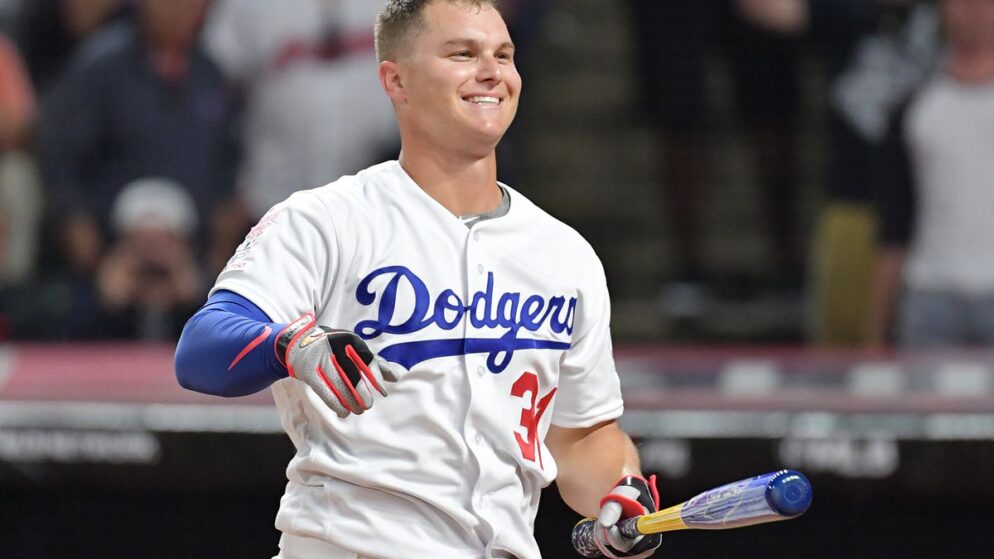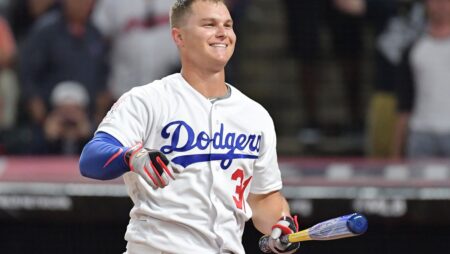 The Best Bets for Saturday, July 23rd, 2022
The Los Angeles Dodgers (62-30) host the San Francisco Giants (48-45) in Los Angeles on Saturday in Game Three of a four-game series. The Dodgers won games One and Two in dramatic fashion.
They will look to clinch a series victory against their NL West division rivals on Saturday. However, the Giants are a ball club that features upset potential and have played the Dodgers competitively through the first two games of the series.
Game Three projects to be a quality contest once again.
The first pitch is scheduled for 7:15 PM EST at Dodger Stadium in Los Angeles, CA.
MLB – San Francisco Giants at Los Angeles Dodgers MLB Betting Trends
Los Angeles Dodgers:
Los Angeles is 55-37 against the run line this year.
The Dodgers are 61-29 when playing as a straight-up favorite this season.
LA has a 64 percent chance of earning a win on Saturday, according to most sportsbooks.
They own a 36-47-7 over/under record so far in 2022.
The Dodgers have covered the spread in both games so far in this series.
San Francisco Giants:
San Francisco is 47-46 against the run line so far this season.
The Giants are 9-16 when playing as an underdog this year.
They have a 40 percent chance of winning, according to most sportsbooks.
They own an over/under record of 46-47 in 2022.
Betting Odds
San Francisco Giants:
The Giants upset the odds last season. Most people expected San Francisco to falter and possibly miss the postseason. Instead, they ended up with ML's best record… even better than the Dodgers.
However, that seems unlikely in 2022. Sure, they can still sneak into the playoffs as a Wild Card team. They will buy ahead of the trade deadline. But the Dodgers hold a commanding lead in the NL West, and the Giants are in third place.
San Francisco had been playing well prior to the All-Star break. But they have dropped two consecutive games in Los Angeles to open the second half.
The Giants' pitching has carried them in 2022. San Francisco leads MLB with just 73 total home runs allowed. They are also ninth in team ERA. However, the Giants are just 17th in WHIP and 22nd in batting average against.
Meanwhile, their offense is 22nd in batting average. Seventh in OBP, 12th in slugging percentage, fifth in runs scored, and 10th in home runs. So this is a Giants team that is capable of scoring runs without question.
San Francisco features plenty of upset potential. However, beating the Dodgers in LA is never an easy task.
LHP Alex Wood (6-7, 4.20) gets the start on Saturday. The left-hander has endured a mediocre season. But he is capable of turning in a good start.
Los Angeles Dodgers:
The Dodgers continue to roll. Los Angeles has now won six games in a row after entering the All-Star break on a four-game winning streak. This team does everything, and they do it well.
The Dodgers lead MLB in ERA and WHIP, and they are fourth in home runs allowed and second in batting average against. And their pitching staff continues to dominate despite ace Walker Buehler being injured.
The depth on this team is unparalleled.
Meanwhile, LA is fifth in batting average, first in OBP, fourth in slugging, second in runs, and seventh in home runs. The stat that stands out is the OBP.
If you want to know how an offense is doing, check how often they got on base. Sure, home runs are fancy. But getting runners on base means hitters are seeing the ball well, and there is constant traffic on the base paths.
Julio Urias (8-6, 2.89) is the probable pitcher for the Dodgers. The left-hander is one of baseball's most underrated pitchers. He hasn't received near enough attention despite pitching well.
Best Betting Odds to Bet Online
TOP #3 Sports Betting Sites to Bet on MLB
How To Bet On: San Francisco Giants at Los Angeles Dodgers MLB Betting lines
The Dodgers enter this ball game as the home favorites. But as said earlier, the Giants have upset potential.
In a battle of left-handed starters, Julio Urias should be able to contain San Francisco. He's pitched extremely well this season and excels in big games. And this Saturday night affair will have a playoff atmosphere.
Meanwhile, expect big nights from the Dodgers' right-handed bats. Mookie Betts and Trea Turner could post some big numbers against Wood and San Francisco.
In the end, the Dodgers are the team to beat.
OBS Betting Picks for San Francisco Giants at Los Angeles Dodgers
Go ahead and roll with the Los Angeles Dodgers -1.5 in this contest.
Bonus! Other Games Worth Placing a Bet on
All odds are courtesy of Betonline.
MLB
Los Angeles Angels +1.5
Atlanta Braves -1.5
Pick: Los Angeles Angels +1.5
The Angels have endured their share of struggles this season. But LHP Patrick Sandoval is pitching, and he's been solid for the Halos. I think he can stun Atlanta and lead the Angels to a surprising road victory.
Cleveland Guardians +1.5
Chicago White -1.5
Pick: Cleveland Guardians +1.5
This is Game Two of a double-header.
Lance Lynn has struggled mightily for the White Sox. The Guardians are rolling with young Konnor Pilkington. Expect a high-scoring affair with Cleveland earning a road win in this divisional matchup.
Colorado Rockies +1.5
Milwaukee Brewers -1.5
Pick: Milwaukee Brewers -1.5
The Rockies have to face the Brewers on the road with Brandon Woodruff on the hill. Go ahead and take Milwaukee as a home favorite in this one.
San Diego Padres +1.5
New York Mets -1.5
Pick: New York Mets -1.5
I have a hard time trusting Blake Snell. Meanwhile, Chris Bassitt is a reliable option for the Mets. New York should be able to emerge with a win on Saturday.
Check out the Best Sportsbooks to Bet Online at Online Betting Sports-TOP Offshore Sportsbooks and Sports Betting Bonuses
Related Articles