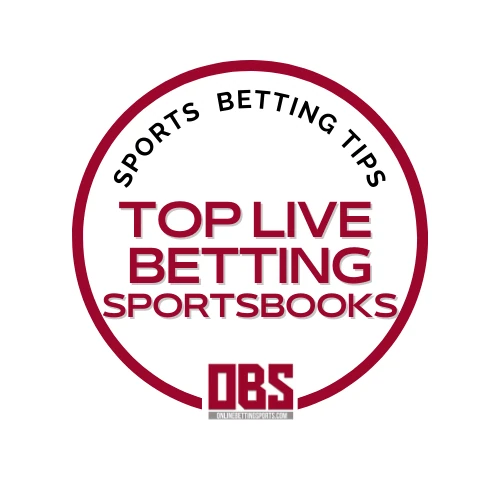 One of the most significant recent innovations in online sports betting is the availability of live, or in-play, betting. Live betting sportsbooks now offer the chance to wager on just about everything while the game takes place. It works the same as making a bet before the game starts, with the lines updating in real-time as the contest progresses.
Live betting is now an option in all major professional leagues, with the types of bets offered depending on the sport. Live betting sportsbooks have the technology and resources to handle the constantly changing lines and allow the bettor to make wagers without waiting. 
The number of betting options offered and how fast they change will depend on the technical capabilities of the chosen online sportsbook. Therefore, selecting the live betting sportsbook that best fits your preferences is essential.
Live betting online is primarily available for straight bets such as moneylines totals, and spreads. However, many sportsbooks will also offer team and player props on occasion. 
Finding the best live betting sportsbook is important when making live wagers. It's a good idea to shop around for the best lines, just like when making traditional bets. Also, it's crucial to pay attention to all the moves made by each team during the game to help make the best decisions when making live bets.
Best Live-Betting Sportsbooks (BetOnline, Bovada, MyBookie, BetUS, BetNow, GTbets, BookMaker)
BetOnline's live lines cover action in MLB, the NBA, NFL, and NHL, along with rugby, soccer, tennis, and more. You can select your favorite players and teams to make finding the live lines easier.
Bovada covers each of the big four U.S. sports for live betting, but they also are a great choice for NCAA action. While the scoreboard for live lines is usually accurate, it is usually better to be watching the event to insure you've got the most accurate info before placing a wager.
MyBookie's live sportsbook doesn't require any downloads on your browser or on a mobile device. They specialize in the NHL, NBA, NFL, and MLB live action but also offer live for major international events such as the FIFA World Cup.
BetUS is among the best live-betting platforms, offering an incredibly diverse selection of betting markets. Whether you're looking for Latvian Virsliga soccer, KHL hockey, or anything in between, chances are you'll be able to find it on BetUS.
BetNow's live betting option requires online action, so there isn't a betting app you can utilize. With BetNow, you can bet in-play for football, baseball, basketball, tennis, and soccer.
GTbets is newer to the live-betting scene, but they continue to add markets and improve coverage. They don't currently offer streaming of events, but this is a feature GTbets will likely add in the near future.
BookMaker covers college football and basketball live betting, soccer, NBA, MLB, NHL, and NFL action, and several other sports. However, their collegiate sports may be the top option, especially for those new to live betting.