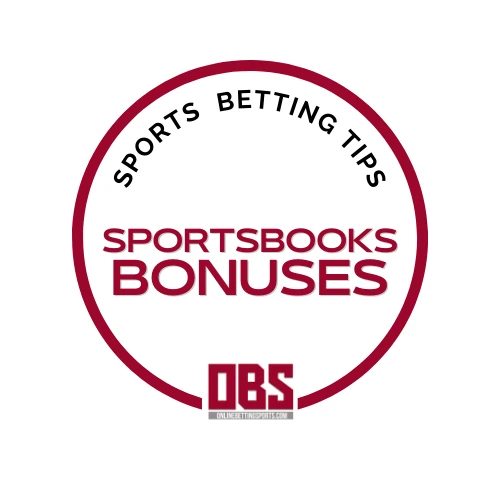 Online sportsbooks will offer many different bonuses to stay ahead of the competition and draw more customers while keeping their existing players coming back. The types of sportsbook bonuses available have changed over time, but with the popularity of online sportsbooks on the rise, bettors should try to take advantage of these offers of extra cash to build up their bankrolls.
Because hundreds of online betting sites are constantly maneuvering to get more business, they must be able to stand out from the competition. As a result, most online providers offer sign-up bonuses to attract new customers to their platform. These are usually the best sportsbook bonuses, and all new players should familiarize themselves with them. 
Deposit match bonuses are offers mainly for new customers that give them a percentage of their first deposit back in the form of free bets. For example, a sportsbook may offer a 100% match deposit bonus. This means an initial deposit of $100 would give the customer another $100 to play with. New customers are usually the only players to qualify for these bonuses, which may sometimes need a promo code to access. 
No-deposit bonuses are another type of sign-up bonus that gives customers a free bet without first making a deposit. If the bet wins, the profits are added to the player's account balance. Sportsbooks that offer this type of promotion hope it will encourage bettors to continue playing on their site. Bettors are encouraged to take advantage of these offers when signing up. 
Many sportsbooks offer their customers incentives to remain loyal. One of the most common ways they do that is by offering players reload bonuses. These are similar to sign-up bonuses but typically provide a lower percentage that's given back to the customer in free play or cash. Just like new account bonuses, there may be wagering requirements that need to be met before the customer can cash out any winnings. 
If the sportsbook bonuses are given in cash, the amount wagered from the bonus is returned to the player's balance if they win. However, since it's considered a free bet, the amount staked will not be included when collecting a win with a free play bonus.  
Many online sportsbooks also offer existing customers promotions such as odds boosts or weekly contests to keep them interested. It's essential to keep up with these ongoing promotions and take advantage of them when they become available.